Hurricane season is upon us! We have provided a guide from VBgov.com that provides valuable information for locals and visitors in the event of a tropical storm or hurricane.
Emergency Preparedness
The public's health and safety is a top priority for city officials, but they can't do it alone. It takes teamwork…Disaster and emergency preparedness is a joint effort between the citizens, businesses and city government. The emergency preparedness information provided on this site has been made available to assist you in protecting your family and property in the case of an emergency situation.
The type of disaster, whether manmade or natural, will impact the decisions you will need to make and the actions that you may need to take. Being prepared and knowing what to do can make all the difference when it comes to your family's safety and the protection of your property. Take the simple 3-step all-hazards approach: 1) Have a kit, 2) Have a plan, and 3) Stay informed.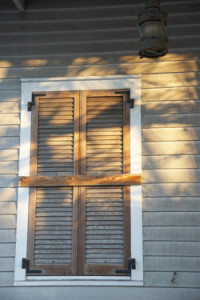 If a disaster occurs, the city will do everything possible to get services back to normal as quickly as possible, but you need to remember that it may take time and you and your family could be on your own for an unknown period of time.
Another step in protecting your home and family is to purchase flood insurance for your home and its contents. Your basic homeowners' policy does not cover flood damage. Be prepared before a flood, whether you live near the water or not, as floods can happen anytime, anywhere, and can happen very fast.
Evacuation
In the event of a hurricane, be aware that an evacuation order does not necessarily mean that all citizens need to leave town in order to stay safe. City officials will announce the exact areas where people need to evacuate. Most often, evacuation orders are issued to keep citizens safe from storm surge and are therefore usually intended for those living or working near water or in low-lying areas prone to flooding.
Mobile homes and trailers are particularly vulnerable to wind damage. Anyone living in these structures should also evacuate regardless of the threat of flooding.
Gridlock can be deadly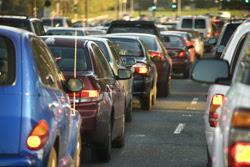 If there are too many people leaving town unnecessarily, the resulting gridlock on the highway poses a serious safety threat. Being stuck in traffic with no place to go and a major storm just hours away is a recipe for disaster.  If you must leave your home because you live in an evacuation zone, you may want to consider  staying with a friend in a well-prepared home away from the water or in a similarly prepared hotel. Sometimes this can mean traveling 20 miles instead of 200.
If you live in an area that has not been ordered to evacuation, it may be best to simply batten down in your home after careful preparation and ride out the storm there.
If You Plan to Leave Town
If you have time, prepare your home to withstand the storm as much as possible while you're gone.
Put up shutters, plywood or metal window covers.
Move patio furniture, hanging plants, gas grills, etc. indoors. If your home is likely to flood, raise valuables and expensive furniture off the floor as best you can.
Confirm reservations if staying at a motel, or notify relatives/friends to expect you.
Have a contingency plan. Scout out other places between your home and your ultimate destination where you could stay if roads are backed up. Keep a list of telephone numbers for each of those places. Do not stay in your car during a hurricane. If congested is so bad you can't get anywhere, go back home immediately.
Turn off your electricity at the main circuit breaker or fuse box before leaving. This will protect your appliances from power surges and reduce the risk of electrocution if there are exposed live wires after the hurricane.
If your house uses natural or propane gas, turn it off at the meter/tank.
Do a final walk-through inspection of your home just before you walk out. Make sure you have valuables or other necessary items – keys, checkbook, credit cards, etc.
Pack the car wisely. Include a first- aid kit, water and food, dry clothes, flares, and extra gasoline in an approved container.
Do not attempt to tow a trailer or boat in high winds. It is too dangerous.
Evacuation Routes
Be aware that the Chesapeake Bay Bridge-Tunnel is NOT a designated hurricane evacuation route (it is susceptible to high winds).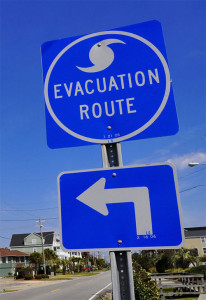 Virginia Beach Residents May Take Any of the Following Evacuation Routes
I-264 W to I-64 W
I-264 W to I-64 W to Route 60 W
I-264 W to I-64 W to Route 17 N
I-264 W to Route 58 W
I-264 W to Route 460 W
Reversing the Highways
Only the governor can issue the order for a lane reversal on I-64. The I-64 reversal plan begins in Norfolk, just east of the Hampton Roads Bridge-Tunnel (HRBT), at mile marker 273 and ends at I-295.
If the governor orders a lane reversal, no traffic will be allowed to travel east between mile markers 273 and 200. All eastbound lanes and ramps will be closed to eastbound traffic. All traffic entering I-64 at 4th View St. (Exit 273) will travel in the westbound lanes. All traffic entering I-64 west of the HRBT will travel in the westbound lanes as well.
There will be only two possible exits from the reversed lanes between Norfolk and I-295:
Exit 234 in Williamsburg (Route 199) for gas, food, lodging and hospital
Exit 205 in Bottoms Bridge for gas and food.
Motorists who exit the reversed lanes at these exits may not re-enter the reversed lanes. They may only re-enter I-64 using the regular I-64 westbound ramps.
All motorists traveling in the westbound lanes of I-64 can exit and enter the interstate as they normally would, but some entrance and/exit ramps may be closed for traffic control. At the I-295 interchange, motorists on I-64 westbound lanes must take Exit 200 and travel on I-295 north toward Fredericksburg and Northern Virginia or I-295 south toward Petersburg. Motorists on I-64 reversed lanes (normally eastbound) will cross over to I-64 west lanes and continue west toward the I-95 interchange.
For more in-depth information on how to evacuate safely, check out the Virginia Hurricane Evacuation Guide, also available in Spanish.
Recover
Resources

Article contributed by SBH Real Estate from http://sandbridgehouses.com/hurricane-preparedness/. Please contact us if you would like to contribute a news story.